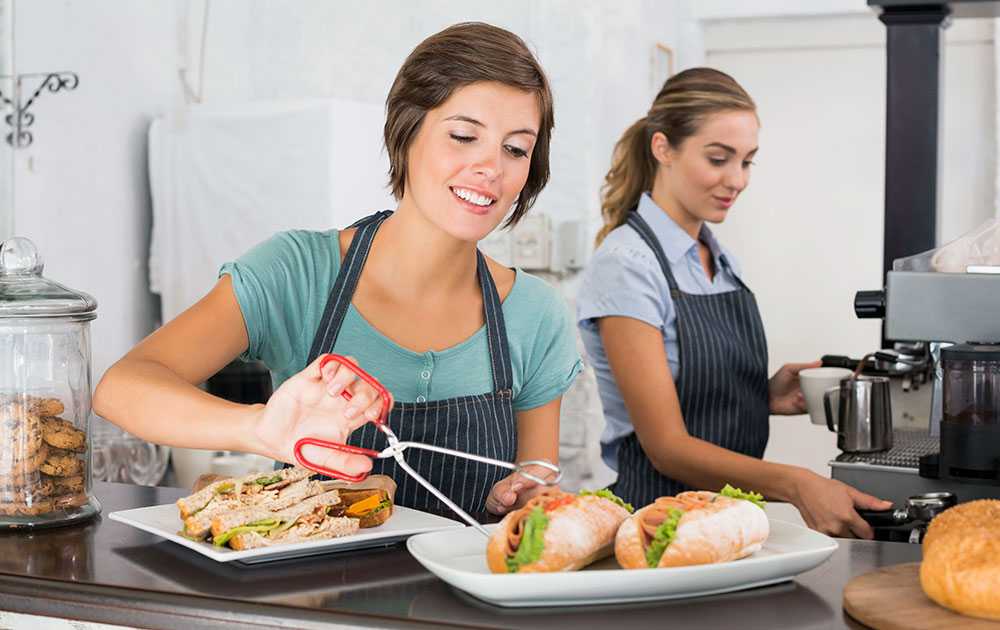 Hawaii Food Allergen Training
For anyone working in the food industry, including food handlers, restaurant workers, and supervisors and managers in food businesses, this is the fastest and easiest way to get your Hawaii Allergen Training Certificate.
100% Money-Back Guarantee
Downloadable Certificate of Completion
24/7, 12-month online course access
Practice quizzes after each lesson
Handy resources to use on the job
Final exam administered by Userve
We make it easier to get your Hawaii food allergen training.
Study at Your Pace
Start and stop your training as often as you like, with course access for up to 12 months.
Start in 30 Seconds
Sign up in just a few clicks and get immediate online course access.
Finish Fast
Finish training in just a few hours and get your certificate of completion immediately after completing the course.
Built for Mobile & Desktop
Access your course on mobile, desktop, laptop or tablet. Take us with you and train anywhere and anytime!
300K+ Happy Students
Successfully trained over 300K students in service and hospitality, with a 98% satisfaction rating.
Money-Back Guarantee
We're confident you'll love our course! If not, we provide full refunds subject to our refund policy.
What You'll Learn
Userve's Food Allergen Training will quickly teach you everything you need to know to pass your exam and get your Certificate of Completion in six lessons that cover:
Food allergens pose a food safety hazard. In this lesson, you'll learn about food allergies and their symptoms.
What happens if a customer has a reaction to food? In this lesson, you'll learn what steps to take if a customer has a suspected allergic reaction. 
A person can be allergic to any type of food. In this lesson, you'll learn about the most common allergens.
Allergen incidents pose a significant food safety hazard. In this lesson, you'll learn how to prevent food allergy incidents.
Good personal hygiene is critical for keeping food safe and preventing cross-contamination. In this lesson, you'll learn about personal hygiene and proper hand-washing technique.
As a food worker, you are responsible for reporting and possibly investigating food allergy incidents. In this lesson, you'll learn what steps to take.
Comprehensive Hawaii allergen training made simple.
Interactive Learning Experience
Courses built with the latest E-Learning technologies for an engaging learning experience.
Expert Training Professionals
Lessons designed by experienced learning and development professionals with over 45 years of combined experience. 
No Experience Required
Training programs made for all learning styles, with no prerequisites or prior training needed.
Free Additional Resources
Extra tools, including handy checklists and guides to use after training and on the job.
Unlimited Quiz Attempts
Practice quizzes after every lesson to ensure you understand the material.
12 Months of Access
Complete training in one sitting or choose your own training pace with course access for up to one year.
A satisfaction rating of 98% from students.
"Excellent course structure & quality of support."
Gerardo R.
Business accounts make training & compliance easy.
Overview
Our business accounts make it easy to upskill your staff.
Food allergen training is the first defense in protecting your business and customers from allergy-related incidents. Our Business Accounts make staff training and compliance hassle-free with a variety of features to support you:
Dedicated Account Manager Support
Compliance Advisory Services
Bulk Enrollment and Hands-on Help
Preferred Pricing
Student Progress and Success-Tracking
Your brand matters to us as much as it does to you.
Our best practice solutions are designed with your brand in mind. They ensure:
You're protecting your business from risks associated with food safety and alcohol service incidents
You're protecting your customers' safety and wellbeing
You're keeping your customers' trust
You're staying protected–with features like compliance advisory services to keep you informed and on top of requirements
Your staff gets the most out of our training, so you get the most out of them.
Our learning experience has been designed to:
Engage your staff so they take in and retain the material
Work on a mobile device to make it easy for your team to access and complete the training from anywhere at anytime
Ensure learner satisfaction – our exceptional student success rates speak for themselves and ensure you get the most value from your investment
The information and support you need, when you need it.
Our team of dedicated individuals gives you the peace of mind you need, by providing:
Compliance advisory services for the most current information on government mandates
Guidance on training requirements
Hands-on account management support, including help with student enrollment
Your time is valuable, so we make things as quick and easy as possible.
We recognize how busy you are, so we make managing your organization's training as simple and efficient as possible through:
Bulk student enrollment–and preferred pricing while we're at it
User-friendly account management tools that make admin a breeze
Student progress and success-tracking tools for timely status reports
Hands-on help should you need it
Everything you need to know about Hawaii food allergen training
Food Allergen Training
As many as 10% of the world's population suffers from a food-based allergy. That is a frightening statistic, and it continues to rise. As an individual working with food, you have both a legal, and moral responsibility to protect anyone who has an allergy.
Requirements & Access
The training course takes most people two hours to complete. The course length can vary from person to person based on previous experience, English language skills and computer literacy. Keep in mind that you can train at your own pace and start and stop as often as you like.
You have 12 months from the date of enrollment to complete the training program, including all course lessons and practice tests.
There are no prerequisites for taking the Hawaii Food Allergen Training Program. Our learning program is simple, fast and engaging.
You can access our training courses on any internet-enabled device so you can complete training anywhere, at any time.
An internet-enabled device includes computers, tablets or mobile devices. You'll also need a modern web browser that has Javascript enabled, an email address to enroll in the course and a PDF Reader to access student resources. The Adobe PDF Reader is free to download.
What's Included?
Our Hawaii Food Allergen Training is designed to teach you everything you need to know about allergens and managing allergen-related incidents in a food business.
The course outline includes:
Lesson 1 - Food Allergies & Intolerances

Lesson 2 - Handling Food Allergy Incidents

Lesson 3 - Most Common Allergen

Lesson 4 - Preventing Food Allergy Incidents

Lesson 5 - Personal Hygiene & Hand Washing

Lesson 6 - Investigating & Reporting Food Allergy Incidents
Our Hawaii Food Allergen Training comes with an Allergy Management Checklist and a Handwashing Guide, along with end-of-lesson quizzes to check your knowledge of the material along the way.
Assessments & Final Exam
In order to unlock each section of the training, you will have to complete an end-of-lesson quiz. You will have unlimited attempts to score 75% and unlock the next lesson. At the end of the Allergen Training Course, there is a final exam.
At the end of the Hawaii Food Allergen Training Course, you will be required to complete a final exam that you must pass in order to get your certificate. You have two attempts to pass the final exam and you must score at least 75%.
The format of the final exam is multiple-choice. There are 30 questions.
Certificate Information
Once you have successfully completed the Food Allergen Training Program, you will need to write a final exam. Once you pass the final exam with a score of at least 75%, we will issue you your Certificate of Completion by email.
Your Allergen Training Certificate does not expire, though it is recommended to check back every few years to see if there are enhancements or additional upskill opportunities with the training.
No problem! This can happen to anyone and that's why our team is here to help. Just contact us and we'll be more than happy to assist you.
Course Fees & Additional Assistance
There are no hidden costs with Userve. Your course price includes the training course and all lessons, course materials, free bonus resources, and access to the final exam for up to 12 months.
Of course! If you have any questions about the course, training requirements or general enquiries, contact our Student Support Team.
Can't find the answers you're looking for? Visit our Userve Help Center for more information.